The RIAPS dream is a dream of unprecedented scope and significance. It recognizes that eradicating poverty in all its shapes and sizes, including extreme poverty, is the greatest global challenge and a non-negotiable requirement for peace and prosperity.
We are fully resolved and involved to liberate Nigeria and the continent of Africa from the tyranny of this monster called poverty. We are taking bold transformative and reformative steps to shift the continent towards a path of sustainable development. As we continue on this journey, we are determined to leave no one behind. In a nutshell, the subject of our dream is the poor; It is poor people living in the Continent of Africa.
The beginning of the RIAPS Dream
The RIAPS dream, is the baseline that shapes our posture in the scheme of national and international events to determine and deliver "The Future we Want". It forms our imaginations, builds our expectations and determines our actions. At the core of our dream are our goals. Our Dream is an expression of our drive at a high level while our goals express our dream at much lower levels. They reveal the scale and scope of our dream, they provide a shared blueprint for personal development and economic empowerment.
Our Parent goals remain; eradicating extreme poverty and starvation which align with the SDG 1 and SDG 2. Our child goals include Facilitating good health and well-being, building effective systems to deliver quality education, providing personal development and support for individuals and SME's to provide decent work and support economic growth, effective collaboration with global and local partners to deliver sustainable growth. 
These child goals align with the SDG 3,4,8 and 17. RIAPS is hence, fully aligned with the 2030 agenda for Sustainable Development adopted by all United Nations Member States in 2015 in New York. RIAPS serves as one of the leading drivers for change and transformation within the African space.
Transformational Leadership Conference
The Global Problem
The world has made prodigious strides in reducing extreme poverty. The percentage of people living in extreme poverty globally fell to a new low of 10 percent in 2015 — the latest number available — down from 11 percent in 2013, reflecting continued but slowing progress. The number of people living on less than $1.90 a day fell during this period. Despite the progress made in the last decade, the key poverty indicators highlight the immense grounds yet uncovered.
Despite the mammoth progress in decelerating the rate of extreme poverty, rates remain stubbornly high in developing nations and those affected by violent extremism and political upheaval. In the 25 years from 1990 to 2015, the extreme poverty rate dropped an average of a percentage point per year – from nearly 36% to 10%. But the rate dropped only one percentage point in the two years from 2013 to 2015. In fact, the total number of poor in Sub-Saharan Africa has been increasing. In 2015, more extreme poor lived in that region than in the rest of the world combined.
The African Problem
The report, Accelerating Poverty Reduction in Africa , says the share of Africans living in extreme poverty has fallen substantially—from 54% in 1990 to 41% in 2015—but due to high population growth during the same period, the number of poor people in Africa has actually increased from 278 million in 1990 to 413 million in 2015. If circumstances remain the same, the poverty rate is expected to decline to 23% only, by 2030 and global poverty will become increasingly African, rising from 55% in 2015 to 90% in 2030.
82% of people living in extreme poverty in Africa live in rural areas and earn what little money they have primarily from farming. Fragile and conflict-affected states have notably higher poverty rates, and lack of education, health, and skills as well as persistent inequality between men and women make poverty reduction harder.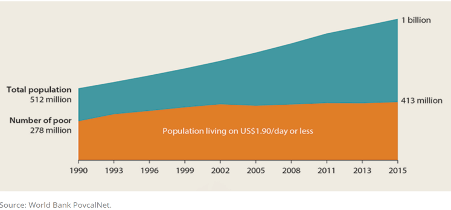 The Nigerian Problem
Forty percent of people in Nigeria live in poverty, figures published by the statistics office, highlighting the low levels of wealth in a country that has Africa's biggest economy. The National Bureau of Statistics (NBS), in a report about poverty and inequality from September 2018 to October 2019, said 40 percent of people in the continent's most populous country lived below its poverty line of 137,430 naira ($381.75) a year. It said that represents 82.9 million people. "In Nigeria, 40.1 percent of total population are classified as poor. In other words, on average four out of 10 individuals in Nigeria has real per capita expenditures below 137,430 naira ($352) per year,".
The statistics remain alarming and disturbing; whether we look at Hunger, Income Distribution, Personal GDP, Internally Displaced People or Maternal Deaths. In RIAPS we are Driven by Data and Stirred by Statistics. The RIAPS dream was born out of the womb of a passionate desire to be part of transformative activities to cause a positive shift in Nigeria and the Continent of Africa. Our programmes and projects, interventions and innovations are all targeted at changing the trajectory of travel for the poor. Our Dream is an urgent call for action and collaboration with local and global stakeholders to help the RIAPS DREAM become a reality.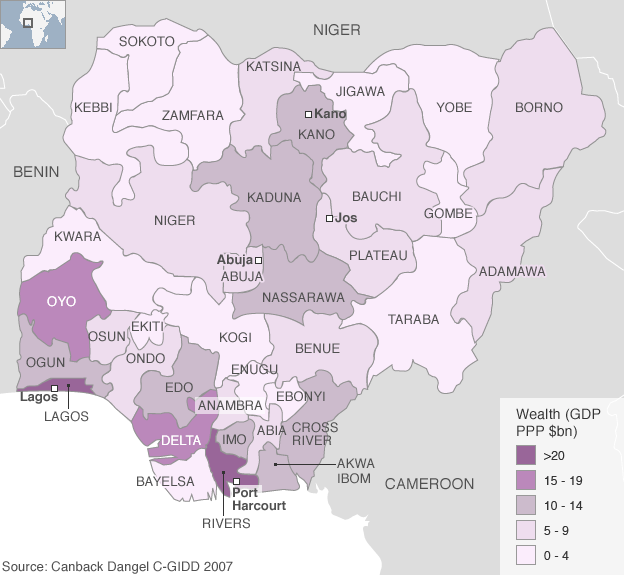 RIAPS Leadership Philosophy